You name it, I'll drive it ...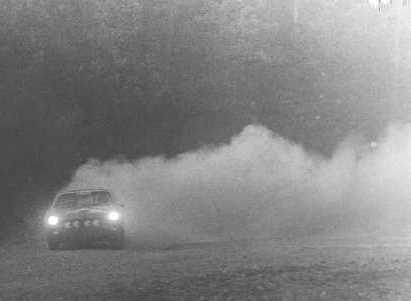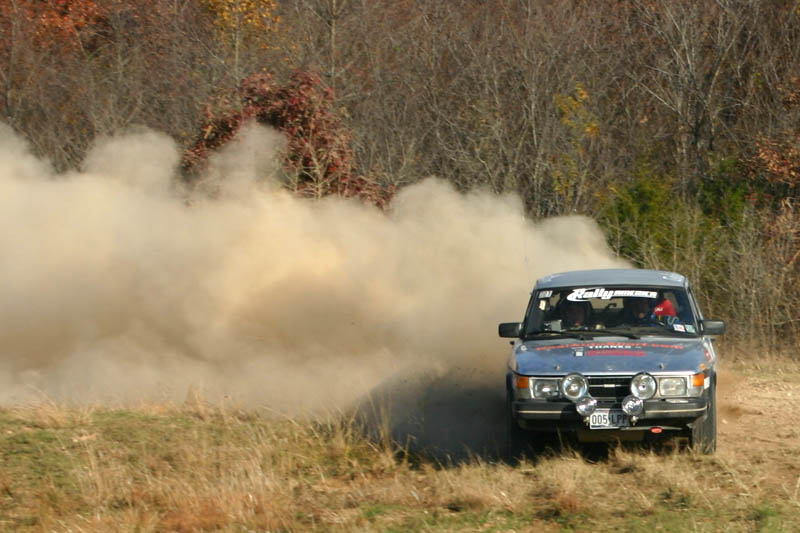 Across four decades, in at least 16 different race & rally cars/trucks of every drive configuration (RWD, FWD & AWD), whether normally aspirated or turbocharged, some things never change! So browse on and be sure to visit the RAS, LLC home on the Internet, HERE if you want to know more...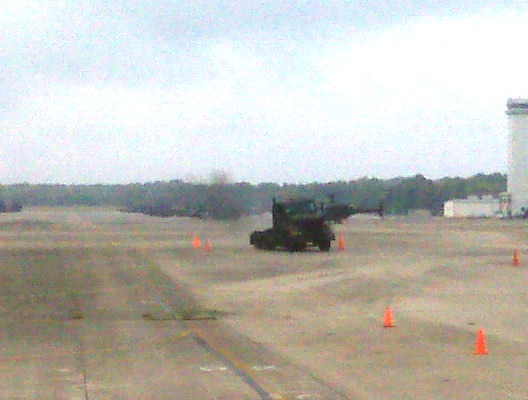 I've trained 101st Airborne Army Transportation troops how to handle sedans, HMMWVs and M915A3 semi-tractor trailer rigs when the going gets weird ...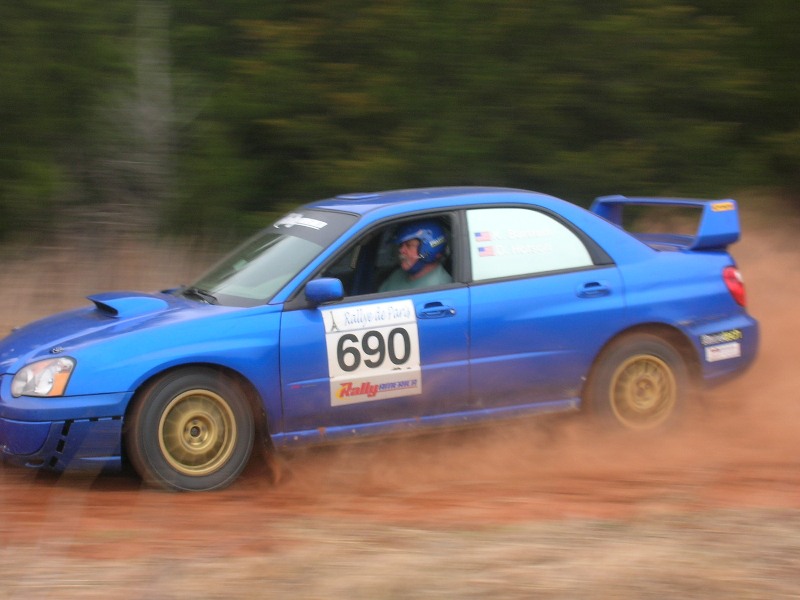 I've done a little WRX STi testing west of Stillwater ...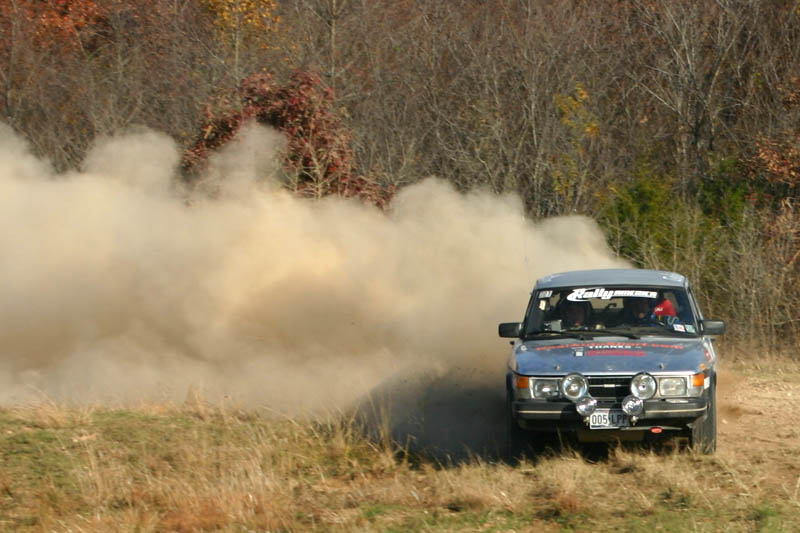 Group 5 - 1985 SAAB 900 Turbo @ Rally America Rallye de Paris '06 (TX)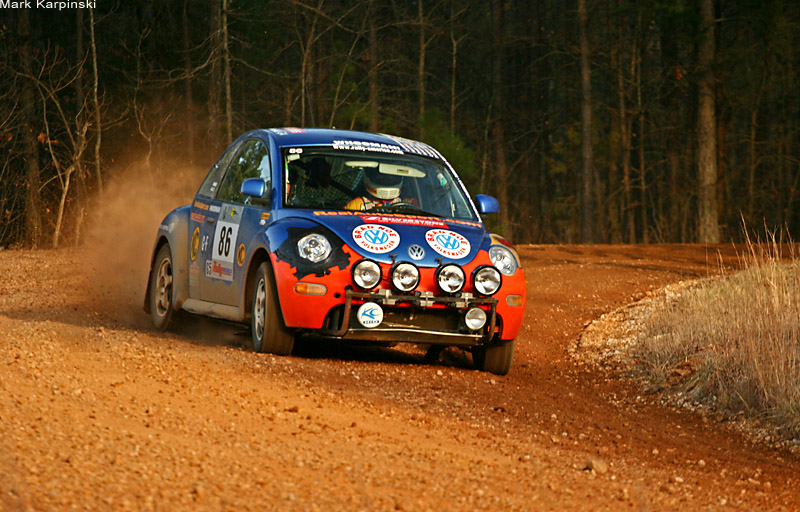 Production - 1999 VW New Beetle @ Rally America Rally in the 100 Acre Wood '05 (MO)
(2003 SCCA ProRally Production Driver & 2001 SCCA ClubRally Production Driver Champion)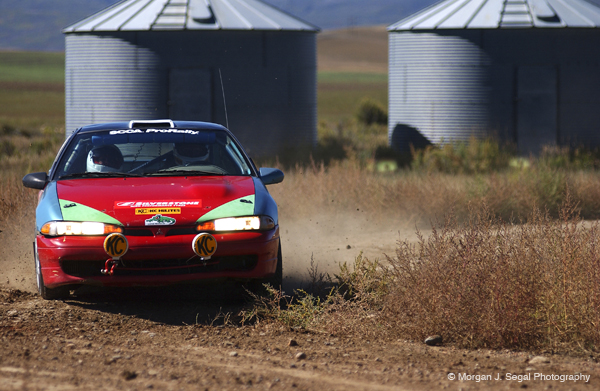 Group 5 - 1990 Eagle Talon @ SCCA Colorado Cog ProRally '04 (CO)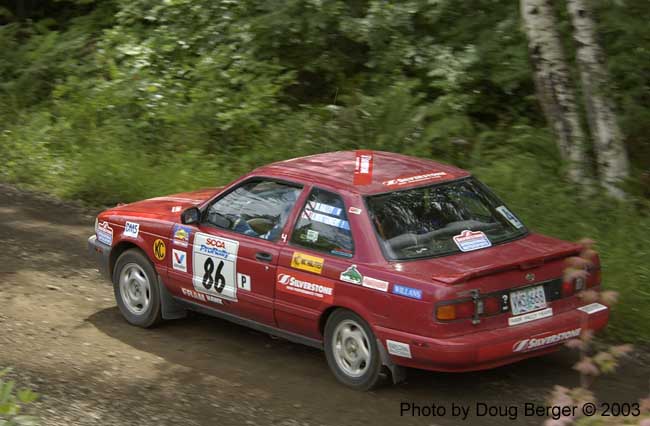 Production - 1992 Nissan Sentra SE-R @ SCCA Oregon Trail ProRally '03 (OR)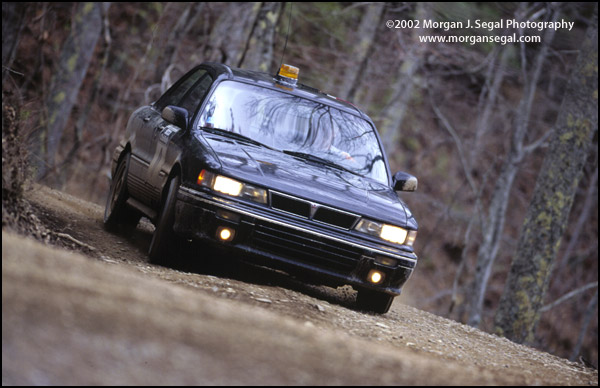 ZERO (lead) Car - Mitsubishi Galant VR4 @ SCCA Cherokee Trials ProRally '02 (TN)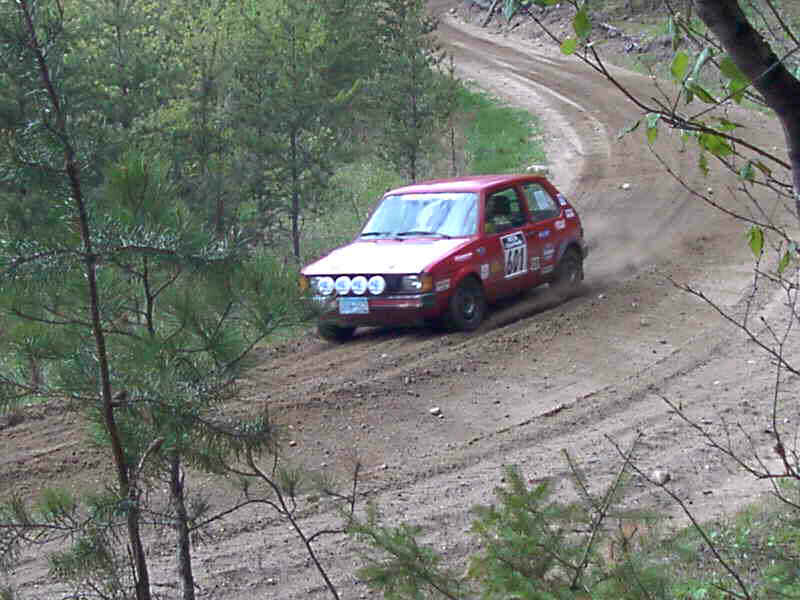 Group 2 - 1979 Volkswagen Rabbit @ SCCA Headwaters ClubRally '00 (MN)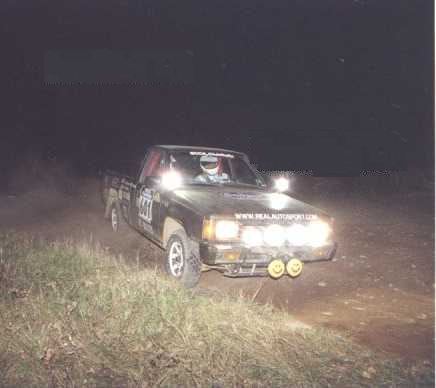 Group 5 - 1987 Mitsubishi Mighty Max @ SCCA Lake Superior ProRally '00 (MI)
But not such a desirable result: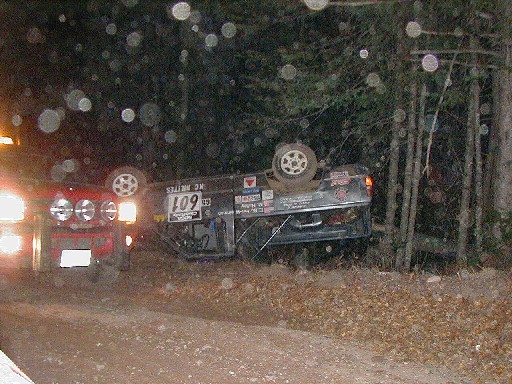 Production - 1985 Dodge Ram 50 @ SCCA Rallye de Paris ClubRally '99 (TX)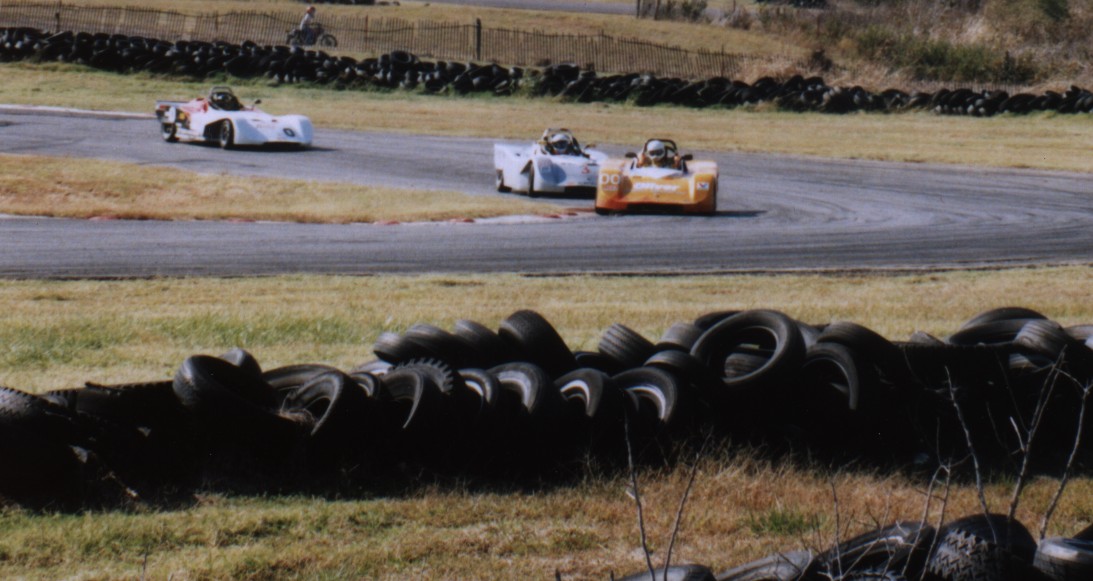 Spec Racer Renault - Orange #00 @ Hallett Motor Racing Circuit '98 (OK)
(Semi-Pro SR event winner)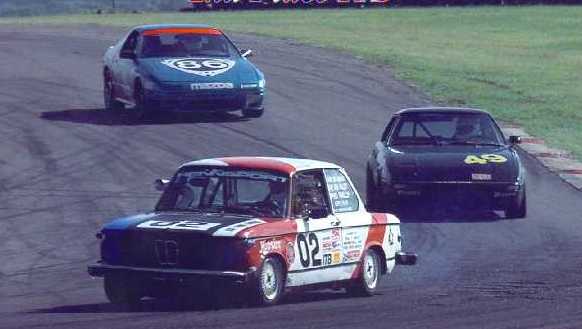 ITB - 1976 BMW 2002 #02 @ Hallett Motor Racing Circuit '98 (OK)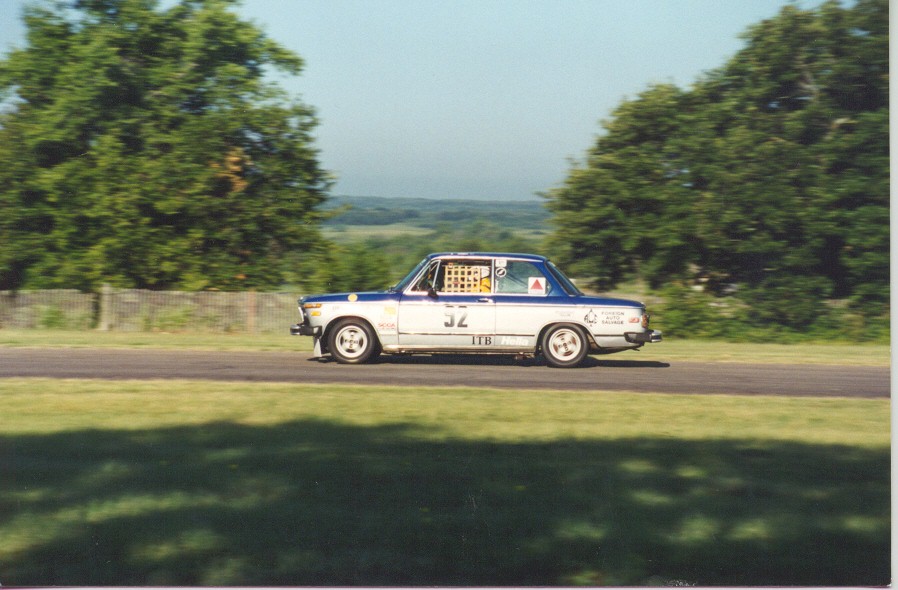 ITB - 1976 BMW 2002 #92 @ Hallett Motor Racing Circuit '96 (OK)
(1996 COMMA ProStock A Champion)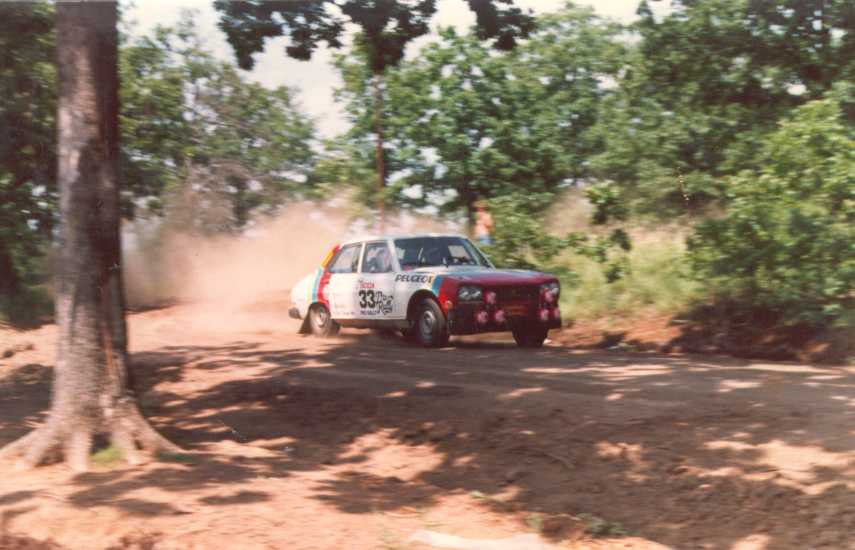 1976 Peugeot 504 V6 @ SCCA Chisum Trail ProRally '82 (TX)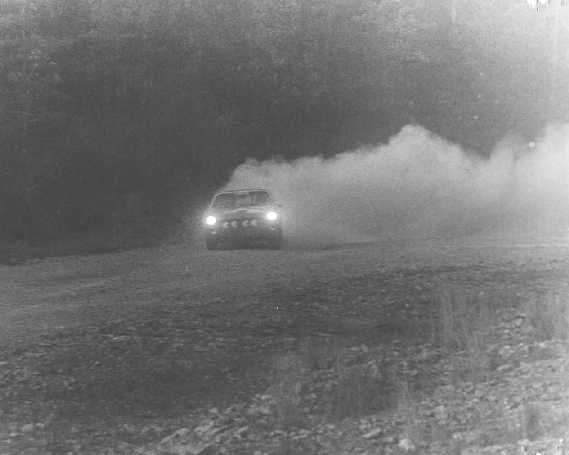 1972 Chevrolet Vega GT @ NARRA Chisum Trail Rally '79 (TX)
NOT pictured -- Dodge Omni GLH Production Class rally car (fifth-fastest set of stage times recorded at the 40-entry 1987 Dire Straits of Macinaw Rally, my first-ever race with a front-wheel-drive car), Alfa Romeo Scorpion GT-3 road racer, Datsun 510 GT-3 road racer, Datsun 260Z ITS road racer, Ford Capri ITB road racer and more road rally and Solo cars/trucks/vans/4x4s/etc than you can shake a stick at - like this Cadillac Coupe de Ville Solo oddity that claimed 9th from 20-plus F-Stock entries (like Camaros, Mustangs, Firebirds and BMWs) at the first-ever downtown Tulsa autocross -